More About The Stashlogix Line of personal cannabis bags
More About The Stashlogix Line of Stash Bag Products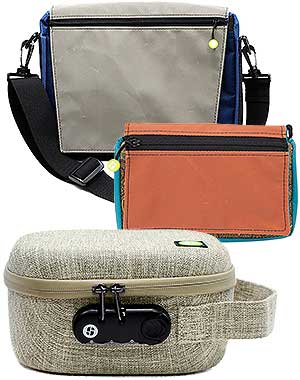 This is one of our favorite brands of personal cannabis bags – the very classy Stashlogix line of locking and scent-proof bag designs.
These are a new design of lifestyle locking carry bags that help you discreetly and safely lock and carry your stash with you out into the world.
Most important, Stashlogix has designed a wide selection of cannabis bags to choose from, depending on your needs.
And you can choose from simple to elaborate. From a small zip-bag that tucks into a pocket, a versatile, locking, shoulder bag/fanny pack, all the way to a locking, hardshell, air-tight, stash case.
Stashlogix designs all their personal cannabis bags to blend in so it attracts no attention.
Because having herb with you is a personal choice or a necessity. Either way, the only people who should know are the people you tell.